I wouldn't wish you happy
merdeka
because for me, it is just another holiday (and long weekend!), not so much of patriotic feeling.
The
Britains
, they are so proud of their English Monarchy; Japanese loves their country a lot.. the Koreans too then the Chinese are so proud of their culture (seriously what culture do we have?). But this can never happen to me. As a child I've never once felt proud of my very own country what more now I'm old enough to understand so much more things... *flip newspaper, heart sank*
Fattyboy
is in
Penang
visiting family, eating nice food. He hasn't call much, maybe too busy layan-ing uncles and aunties.. or chilling with cousin.. or WoW-ing =.= I kinda miss his presence but I said nothing to him cause he hasn't say he miss me yet.
Brenda is out with Celery
(I call Andre this
cuz
he is just so thin and long)
. Angela should be spending time with her
erm
, Chocolate. Twins not here, no
birthday
party sigh! Other friends are up in
Genting
.
Sien
man stay home...
Yesterday meet up with
Lim
Jo-
lyne
for accounting.
T
eing and Hwey: she said hello. Going to ANU next year..
The Australian accounting system has this very troublesome format which I cant understand. I usually straight away do adjusted trial balance.. but then here doing the
aussie
way I have to first do unadjusted then adjustment then finally adjusted trial balance.
Took her only 1.5 hours to do everything. But me, few days yet cant come up with an appropriate answer =.=
After that rushed to
KLCC
with brother to meet up with my fat cousin =) Lunch at
KLCC
Food Court. There are only 4 person but Aunt ordered like, food for 10 people.. I couldn't find my Kipling bag in Pink =( But I
didnt
know there's Kipling at Avenue K ...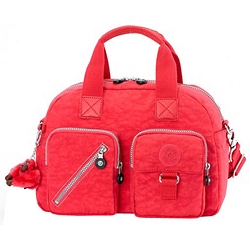 Waited for the fatty kid to finish his book (title: how to be a villian =.=) at Kinokuniya. After that walked to aunt's office to pick up her documents and laptop to work at home (my aunt's an workaholic)
My camera can only contain half of the pantry.. there's magazine shelf (with over 30 mags) moulded on the wall and a long lazy couch on the other side.
After that, went Aunt's house to chill. I miss the pool

jacuzzi

. Too bad my pussy is bleeding otherwise I'd surely soak myself in the water for hours....
The boys playing PS2 in leisure room.
After a long nap, went
Jalan
Changkat
(somewhere behind
Bukit
Bintang
) for dinner. Justin chose Italian Fine Dining
LOL
...
You can get all sort of food there. Lebanese,

Arabian

,

Mediterranean

,

Turkish

,

Indian

fine dining, french.. all sorts

lah

.
Aunt ordered

Heineken

. Justin kept looking at her...
Aunt: why are you looking at me?
Aunt: I know

lah

i know

lah

.. *place the mug in front of her son*
justin

: I cant drink. I'm underage.. its illegal to drink..
Aunt: I'm your mother, I let you drink where got illegal.. you no balls

izzit

..
Justin: GOT BALLS!!
Aunt: got balls then drink

lah
Aunt: say

lah

no balls.. dare not drink..
Justin: *silent*...

yalah

no balls

lah

no balls

lah
Food is not bad
lah
. Just a little salty. I said the chef must be an old man with a
deteriorated
taste bud
. Aunt thinks he's a big fatty cause according to her theory, fat chef have horrible tongue
haha
.
Aunt bought me a pair of Crocs from Beijing.
Limited Edition Mickey Mouse Collection T.T
Justin at 2 or 3 years old. Photoshoot for Johnson Baby's contest. Damn cute right? This picture is a little overexposed .. in the real picture he actually had this very pink cheeks and very light brown hair...
From the messy presentation you should also feel my sien-ness now.. gosh..