I skipped class again, cause overslept. I've been oversleeping nowadays and I just cant help it. My body feels so weak and tired and exhausted and lethargic and I'm hungry ALL DAY LONG! Like now and I just had my dinner 45mins ago and 45mins ago I was telling auntie ellie that I feel super full I think I overate again yet 45mins later I'm searching for food already!
Guess I need to start eating healthy and more nutritious food. And also, learn to boil some herbal soup.
Black Shatter from Katy Perry/Serena Williams Collection
And this black is not any other black because it cracks automatically and you'll get this effect:
Second bottle's from Katy Perry Collection - Last Friday Night.
(See that ring finger. Cool right?)
Both RM33 only. So cheap right? But the two bottles are pre-order, have to wait for a week or two.
And I also ordered OPI top and base coat. I tried too damn many drug store brands and nothing is ever good enough.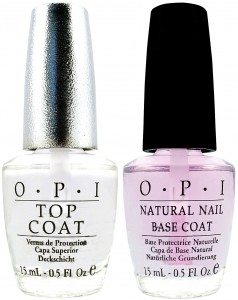 This is ready stock, but will receive it together with Black Shatter and Last Friday Night cause, save money on postage ma! RM35 each.
I'm thinking whether I should buy one or two bottle of matte or suede finish polish. It's something different and naisssss...